All group items can be routed to a single recipient by assigning that recipient as the designated pick-up for the group.
You can set up designated pickups for a group by following the steps provided below:
Step 1
: Click on the 'Groups' tab from the 'Pickup' section of the app.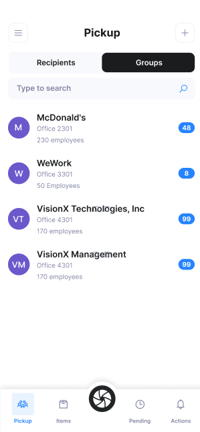 Step 2
: Select the group for which you need a designated pickup.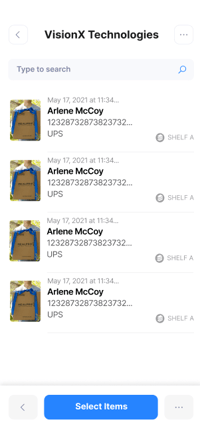 Step 3
: Tap on the

icon at the top right to view options.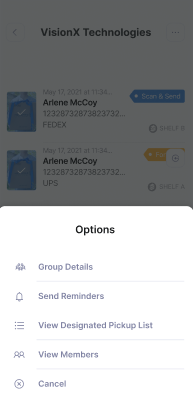 Step 4
: Tap on 'View Designated Pickup List'.

Step 5: Tap on 'Select' and choose the recipients you want to designate.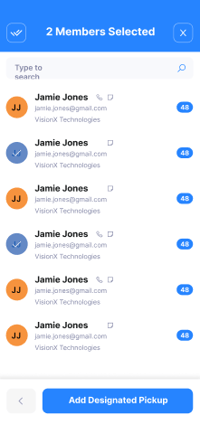 Step 6: Tap on 'Add Designated Pickup'.

Step 7: After the recipients have been added as designated pickup, as the last step, go to the group details, scroll to the bottom and tap on the

button to toggle 'Notify Designated Pickups Only' on.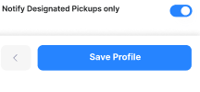 Now only the designated pickups will receive notification emails for packages scanned for the group.
In case of any difficulty, reach out to us at support@packagex.io and we will be glad to assist you.