You can connect PackageX Ship with a Kiosk to display information.
Step 1: Click on 'Settings' from the side menu.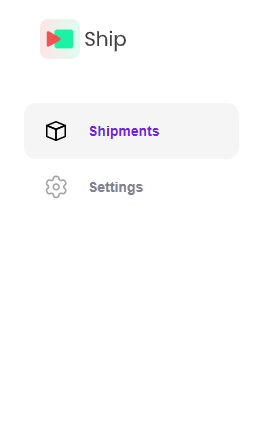 Step 2: Scroll down and click on 'Shipping Kiosks'.

Step 3: From the 'Kiosks' screen, you can order a Kiosk by connecting with our sales team or pair with an existing Kiosk.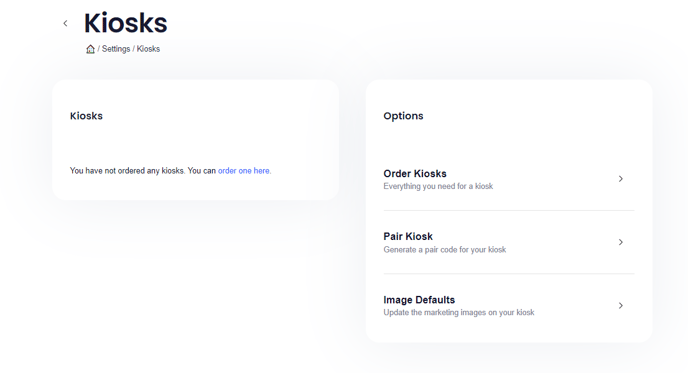 Step 4: To pair a kiosk, click on 'Pair Kiosk'.

Step 5: On the 'Generate Pair Code' screen, enter the name of the Kiosk and then click on the 'Generate Pair Code' button.
Note: The Pair code expires in 15 minutes.
Please reach out to us at support@packagex.io if you have any questions.