You can add a group (Business, Department, etc) that is operating in your building from the 'Recipients' section of the web dashboard.
To add a new group:
Step 1: Click on 'Recipients' from the side menu of the web dashboard.

Step 2: Click on the 'Add New' button and select 'Group' from the dropdown menu.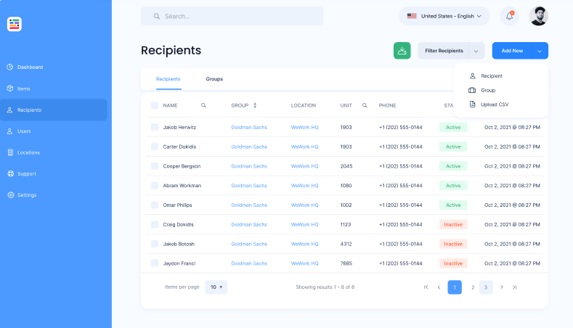 Step 3: Type in the group details.

Note: The Group Name and Email are required fields, you can also add other information such as the phone number associated with the group, the group's address, and add notes for the group.



Step 4: You can assign recipients to the group by clicking on the 'Assign Recipients' button on the right. Select the desired recipients from the list by toggling

on and clicking on 'Save'.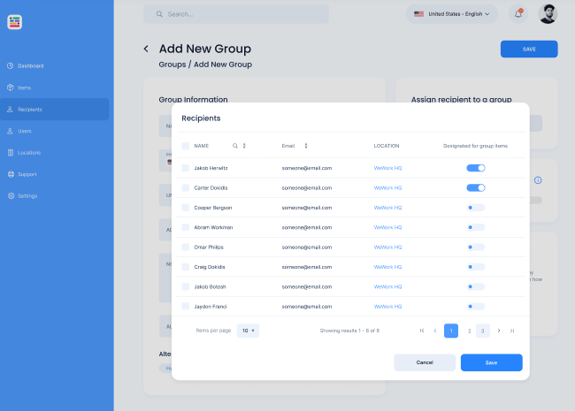 Step 5: Click on the 'Save' button at the top right corner once you have entered details and assigned the contacts to finish adding the group.
In case of any difficulty, reach out to us at support@packagex.io and we will be glad to assist you.