You can add options for each CTA to your recipients.
Follow the steps below:
Open your desired building from the Buildings section of the web dashboard.
Scroll down all the way to see the CTA settings.
Go to the desired CTA and click on the dropdown to add the options.
You can add up to 5 options for each CTA.
Once added, click Save and the options will now be visible to all the recipients of the building.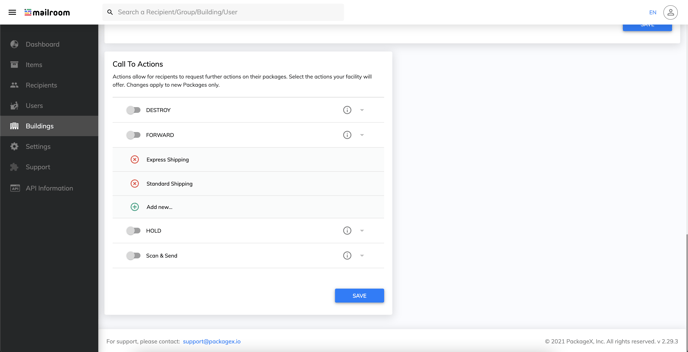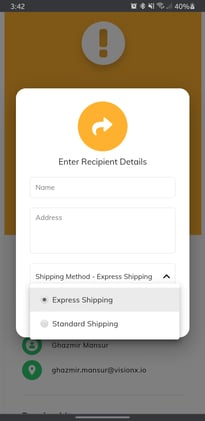 In case of any difficulty, reach out to us at support@packagex.io and we will be glad to assist you.