You can add a new Mailroom user from the web dashboard.
To add a new user, follow the steps provided below:

Step 1: Click on 'Users' from the side menu of the Dashboard.
Step 2: Click on 'Add New'.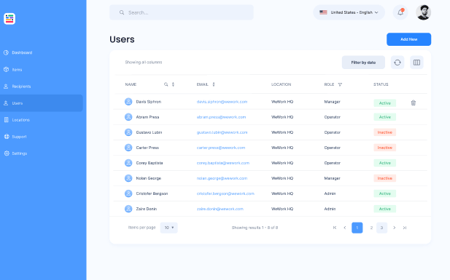 Step 3: Add the user name, email, and the role that you need to assign to the user.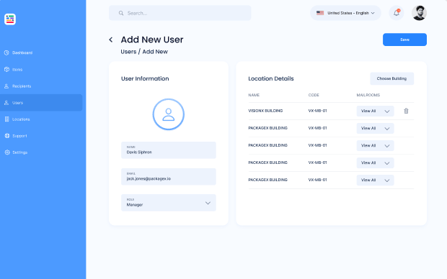 Step 4: Choose the building and mailroom your new user will have access to.

Step 5: Click on 'Save' at the top right to add the new user. The new user will receive a kick-off email containing the login credentials.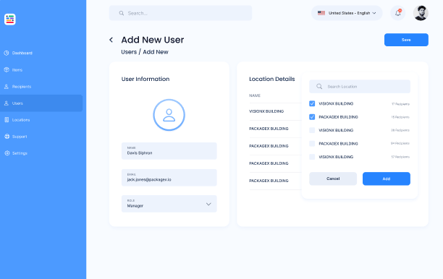 Note: Users cannot add users with the same access levels. For example, a user with 'Manager' access cannot add another 'Manager', but can add 'Operators'.
In case of any difficulty, reach out to us at support@packagex.io and we will be glad to assist you.