The user can change the recipient of the item right before checking it out of the mailroom.
To swap the recipient of an item, follow the steps provided below:
Step 1: From the 'Pickup' section of the app, tap on the recipient whose item needs to be assigned to someone else.




Step 2: Select the items that you need to reassign by tapping on 'Select'.




Step 3: Tap on 'Pickup'
Step 4: On the collect signature screen, tap on the

button.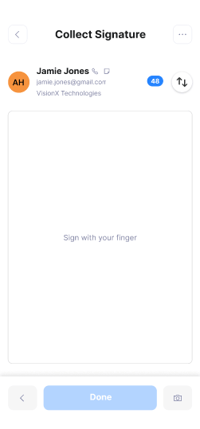 Step 5: From the 'Swap Recipient' screen, choose the recipient you wish to reassign the package to. You can also search for the desired recipient by typing in the search bar, or you can add a new recipient.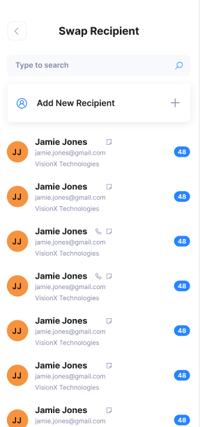 Step 6: Collect the signature, and tap on 'Complete' to assign the item to the new recipient.
In case of any difficulty, reach out to us at support@packagex.io and we will be glad to assist you.