You can discard items with 'Overdue', 'Holding', and 'Held' status in bulk from the web dashboard.
To discard items in bulk, follow the steps given below:
Step 1: Go to the 'Items' section from the side menu of the web dashboard.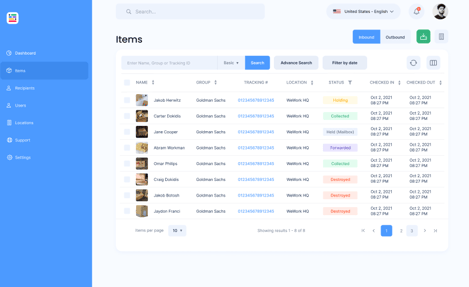 Step 2: Select the items that you would like to discard by clicking on the check box at the left of each item.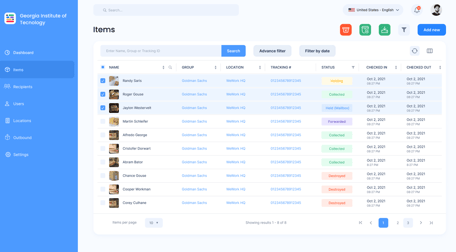 Step 3: Click on the

button that appears on the top right corner of the screen.

Step 4: Select the reason and then click on 'Discard Item'.
In case of any difficulty, reach out to us at support@packagex.io and we will be glad to assist you.