You can generate shipping labels for your outbound items by going into the item details.
To generate a shipping label, follow the steps provided below:
Step 1: From the item details, tap on the

button at the bottom right to view item options.



Step 2: From the 'Item Options' pop up, tap on 'Print Custom Label'.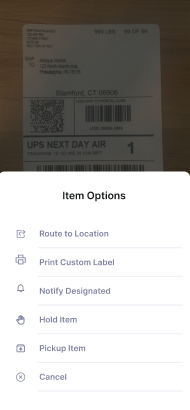 Step 3: On the 'Generate Label' screen, fill in the desired details and tap on 'Continue'.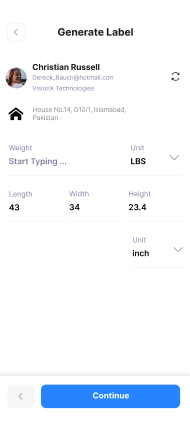 Step 4: Select a shipping speed from the provided options.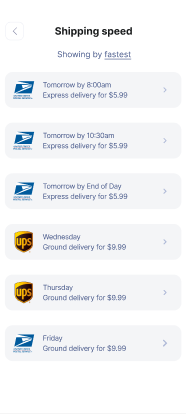 Step 5: On the next screen, you can review the details of the label. Once done, tap on 'Generate Label'.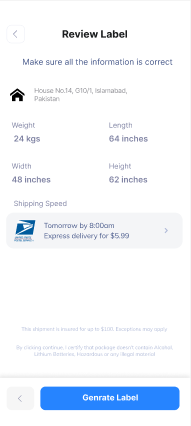 Step 6: Tap on 'Print Label' to directly print your label using a wireless label printer or click on 'Download label', which you can then print later.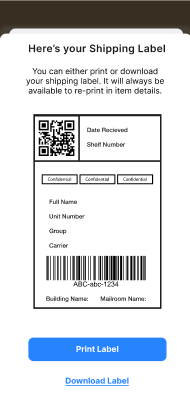 In case of any difficulty, reach out to us at support@packagex.io and we will be glad to assist you.