After being notified about an item, recipients may request the mailroom operator to hold their items until further notice.
To hold an item, follow the steps provided below:
Step 1: Go to the 'Items' section of the app and select the item requested to be held. All items with 'Hold' requests will be marked with a purple 'Hold' tag in the 'Items' section of the app.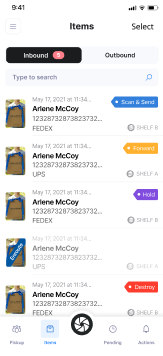 Step 2: Tap on the item that you wish to hold to go into its item details.



Step 3: Tap on 'Hold'.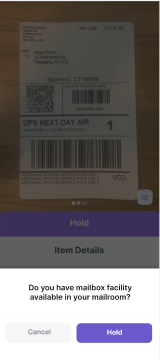 Step 4: Confirm if you have space available in your mailroom and then tap on 'Hold'.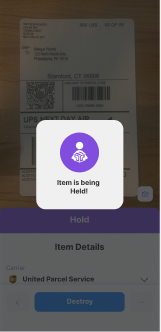 Step 5: The recipient will be notified that their item is being held in the mailroom. The recipient is able to reply to the email to provide further instructions on their item.
In case of any difficulty, reach out to us at support@packagex.io and we will be glad to assist you.