You can reset your password using the 'Forgot your password?' option from the app.
To reset your password, follow the steps provided below:
Step 1
: Tap on the 'Forgot your password?' option at the bottom of the sign-in screen.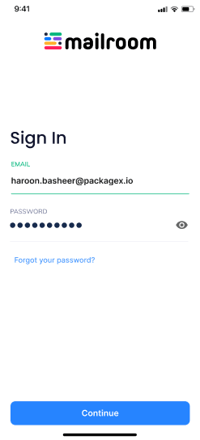 Step 2
: Enter your email address and tap on 'Send'. A password reset email will be sent to the email address. Please check all the mailboxes if you are unable to find the password reset email.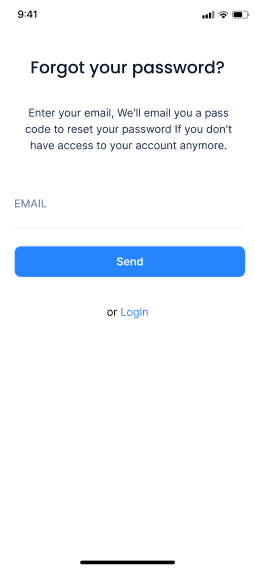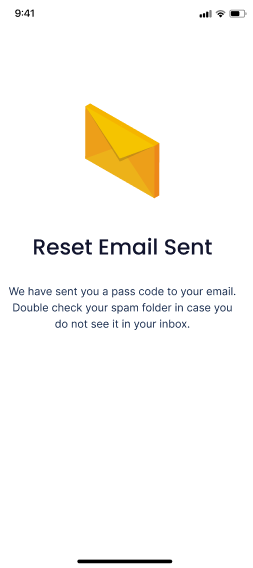 Step 3: Set up your new password. Make sure the password contains the necessary characters.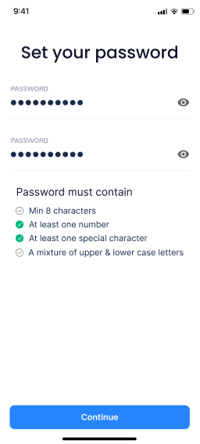 Step 4: Once done, tap on 'Continue' to save.
In case of any difficulty, reach out to us at support@packagex.io and we will be glad to assist you.