If you have access to more than one location, you can see all of them by clicking on the 'Locations' section from the side menu of the web dashboard.
To add a location, follow the steps provided below:
Step 1: From the 'Locations' section of the web dashboard, select the building in which you wish to add a nested location.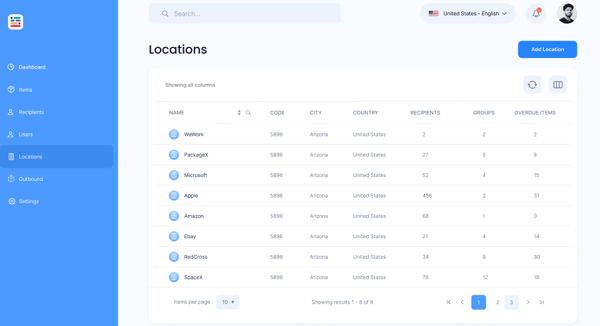 Step 2: Click on the

icon next to 'Nested Locations' to add a new location.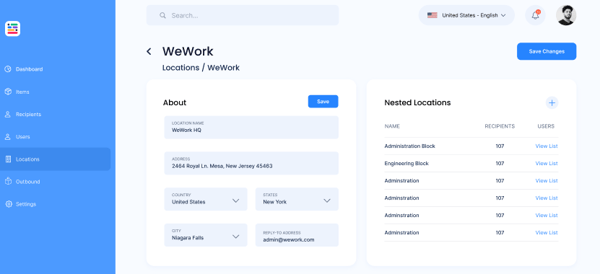 Step 3: Enter the name for your location in the pop-up menu and click on 'Save' to add it as a nested location.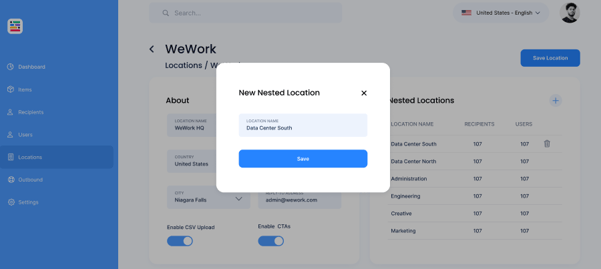 Step 4: You can view the details of your nested location by clicking on it from the 'Nested Locations' section on the right side of the location details.
You can also add both Mailrooms and Users for that specific location from this section.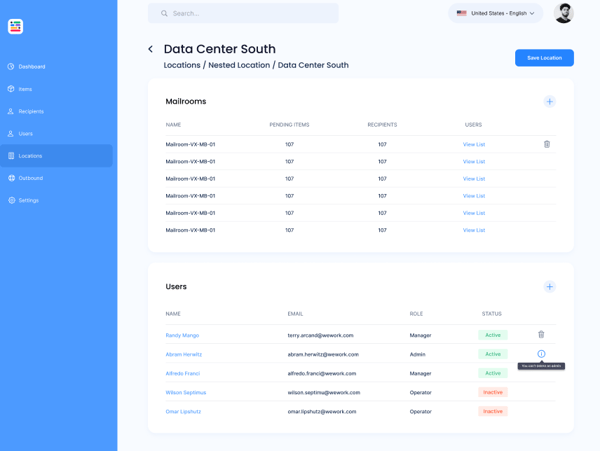 Step 5: After finishing setting up your nested location, click on 'Save Location' located at the top right to finish.
In case of any difficulty, reach out to us at support@packagex.io and we will be glad to assist you.