You can check out items by taking a photo of the recipient. This feature can be useful whenever someone else is picking up the item on behalf of the recipient, or while dispatching outbound items to couriers.
To check out an item with an image, follow the steps given below:
Step 1: From the 'Pickup' section of the app, tap on a recipient.




Step 2: Select packages that need to be checked out from the recipient's package list.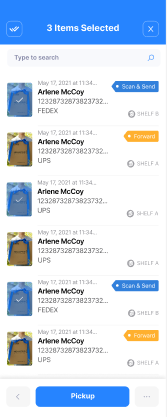 Step 3: Tap on 'Pickup' at the bottom.
Step 4: On the 'Collect Signature' screen, tap on the

button at the bottom right. Now you can take a photo of the recipient.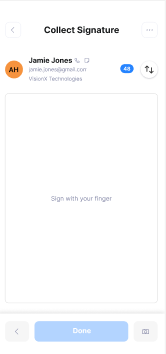 Step 5: Once the photo is taken, tap on 'Complete' to check out the package.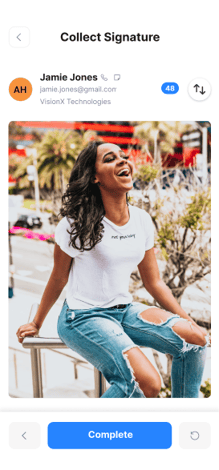 In case of any difficulty, reach out to us at support@packagex.io and we will be glad to assist you.