You can check which user performed the last action on any item from the Mailroom dashboard.
Follow the steps below:
Log on to the web dashboard and go to the Items section.
Click on any Item and view the Last Action Performed By field.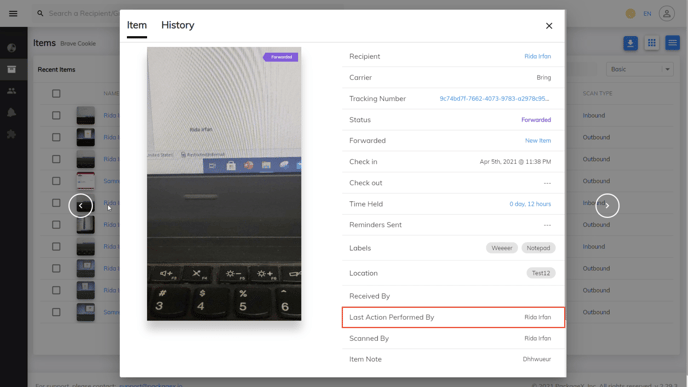 In case of any difficulty, reach out to us at support@packagex.io and we will be glad to assist you.