You can add recipients individually through the app or in bulk via web dashboard.
Add Recipients through the App:
Follow the steps below:
On the 'Pickup' section of the app, click on the '+' icon on the top right corner.
Enter recipient details like Full Name and Email while also linking the recipient to a Group if you want to.
Tap on 'Done' to add the recipient.
Add Recipient through the Dashboard: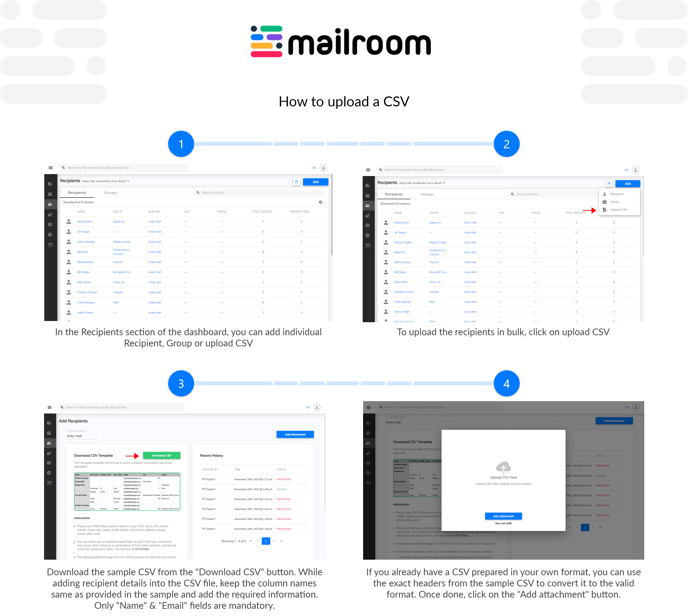 For more details regarding how you can upload CSV via dashboard kindly refer to this article.

In case of any difficulty, reach out to us at support@packagex.io and we will be glad to assist you.